Tick off these three steps to be perfectly prepared for a successful FormaHoof Application.
Whether you are applying FormaHoof as a professional, horse owner or book a FormaHoof service with an applicator but have your own product, there are a few steps to take which will make your life easier on the application day.
Communication is key and if you are unsure, contact us or your applicator before the application day.
Download Your FormaHoof Application Checklist
Store Your Polymer Right
What
FormaHoof Advanced Polymer comes in liquid form in tubes for the Applicator Gun. Once set, it replicates the natural compounds of a horse's hoof.
Why Important?
Proper storage prevents application failures and maintains product integrity.
How?
Store between 12-26°C (55-78°F). In summer, use cooling boxes with ice packs. In winter, warm boxes with hot water bottles work best.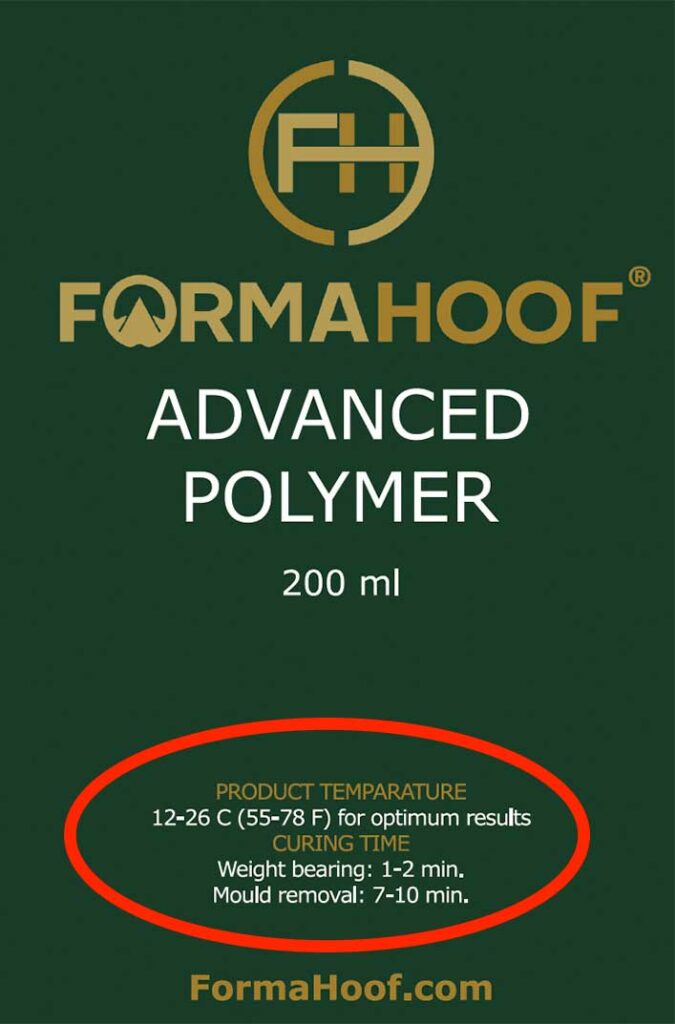 Setup Your Applicator Gun & Polymer
What
Ensure your Applicator Gun and Advanced Polymer tubes are primed and ready.
Why Important?
To aid even polymer distribution during application.
How?
Before attaching the mixing tip, purge the tubes. For even distribution, ensure the adjusting screws on the applicator gun are aligned.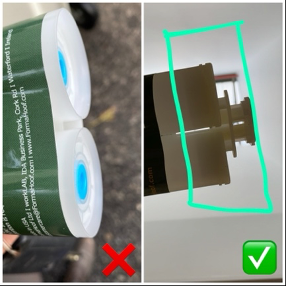 Gather Essential Tools
What
Get all the necessary tools for the application.
Why Important?
The right tools lead to a successful FormaHoof application. Having them to hand during the application will prevent something from going wrong if you need to stop during the process to locate a tool.
How?
Rasp
Antibacterial
Silicon Spray
Depending on this individual horse's case you may want to add other products such as dental impression material (you can see some further advice here)
Coordinate Assistance
What
Discuss required help, having a second person for initial applications can be useful!
Why Important?
To ensure a seamless application day, particularly for first time applicators.
How?
Consider having a handler, owner, partner, friend or even a fellow equestrian to help you out.
Post-Application Care & Sharing
What
Provide post-application care and share your journey.
Why Important?
Proper aftercare ensures a safe recovery, while sharing fosters community connection and helps us improve the experience for future FormaHoofers.
How?
Slowly reintroduce movement, especially post-injury.
Share stories on social media but always obtain owner consent first. Use tags: @FormaHoof or #FormaHoof.
Why is it important to introduce movements in a timely manner?
If your horse is suffering from a problem which previously involved lameness or strict stall rest, it is important to allow your horse plenty of time to adjust to the new comfort.
No matter how tempting it is to allow unlimited and free movement when your horse shows comfort and improvements in FormaHoof, the internal structures of the hoof are still healing. By allowing too much too quick, you may disturb the healing process. E.g. if your horse was on stall rest due to laminitis and had difficulties to walk, but shows instant improvement after the application, do not be fooled and turn them out for a long awaited run or buck. Introduce changes slowly. More information can be found in our article – Laminitis Rehab Plan
Quick Reminders:
Do's
Regularly clean FormaHoof Reusable Moulds.
Always use genuine FormaHoof Advanced Polymer.
Position mesh correctly in the reusable Mould.
Adjust Mould and Advanced Polymer for optimal outcomes.
Reintroduce movements cautiously.
Dont's
Evade direct sunlight or extreme heat.
Steer clear of freezing conditions.
Use warm (not boiling) water for Advanced Polymer tubes.
Use mesh judiciously.
Be patient; allow time for hoof growth.
Need Assistance?
Like anything in life, FormaHoof has a learning curve which for most people runs flat but for some is may be a bit bumpy. If you have watched the FormaHoof Basics Tutorial and follow the application steps as per guides, it is rather unlikely you will be facing difficulties.
However, in the unlikely event, that you are facing a problem with your application, we highly recommend reaching out to your applicator and have a 1:1 chat regarding any concern.
If you applied FormaHoof yourself, please reach out to customercare@FormaHoof.com at any time!