The Luminary Breeder: Kristy Jarvis of Dynamik Stallions
In the verdant pastures of Western Australia, Kristy Jarvis, founder of Dynamik Stallions, has become a beacon of success in the realm of pony breeding. Her mission began in 2008 with the importation of the first licensed German Riding Pony for public stud into Australia, sparking a nation-wide fondness for the breed. Known for their versatility, athletic prowess, and affable temperaments, the German Riding Pony has become synonymous with competitive success and gentle companionship, particularly for children and small adults.
Angelic: A Mare with a Gleaming Pedigree and a Challenge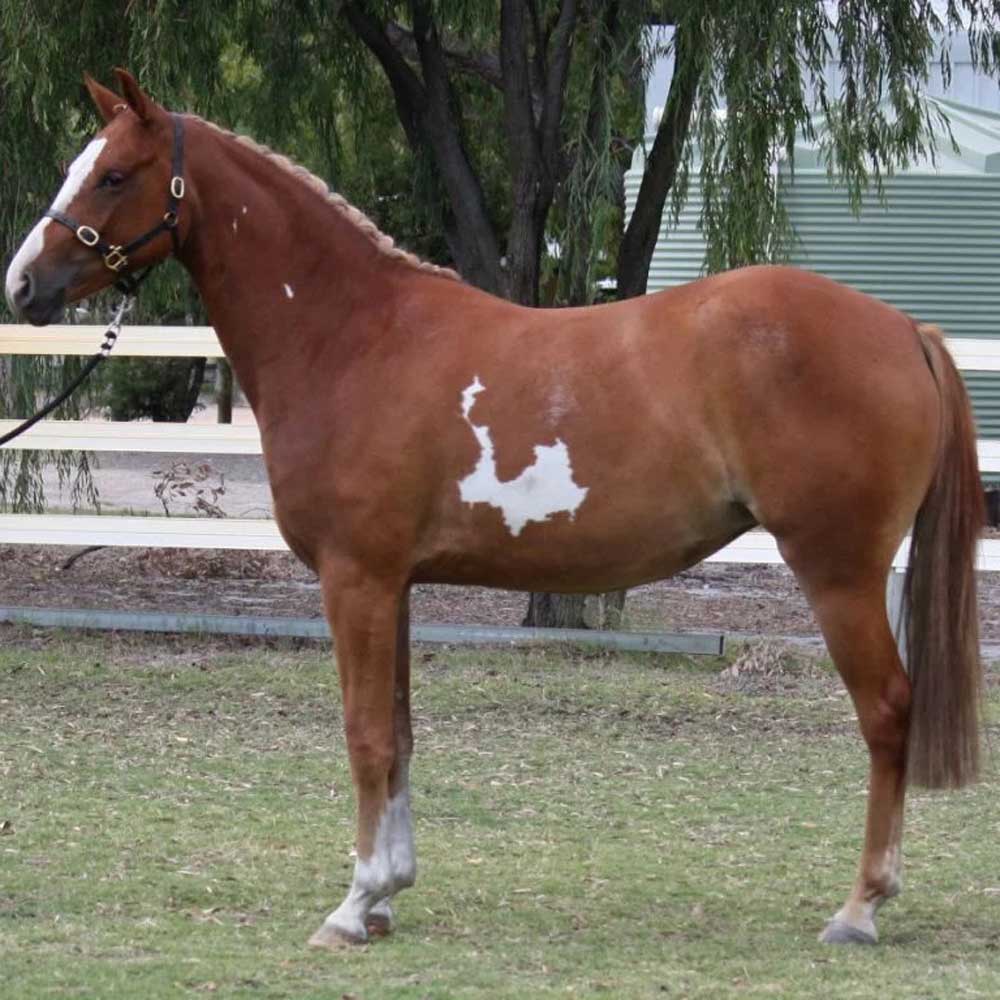 Angelic, a Chestnut Overo German Riding Pony Cross, was not just another addition to Dynamik Stallions. With a remarkable uphill build, a superlative neck set, and potent sire, Trussardi D, her genetic makeup was destined for excellence in breeding and competition. Despite her captivating appearance and exceptional genetic heritage, Angelic faced a formidable challenge – an acquired club foot, necessitating intricate veterinary interventions at just 10 months old.
A Rocky Road: Multiple Surgeries and Emerging Challenges
Angelic's journey was marked by surgical interventions, resulting from acquired hoof deformity believed to be caused by nutritional deficiencies during growth and a subsequent paddock injury. Even after achieving soundness post-surgery, Angelic encountered discomfort, particularly during the last trimester of her fourth pregnancy, leading to considerations of an early retirement from breeding.
FormaHoof: A Turnaround in Angelic's Well-being and Breeding Future
Despite Angelic's intricate history and ensuing challenges, FormaHoof emerged as a game-changing ally in her care and management. Previously earmarked for a potential retirement post-foaling due to the physical strain and visible lameness during pregnancy, Angelic's introduction to FormaHoof sparked a transformative shift in her well-being and breeding capabilities.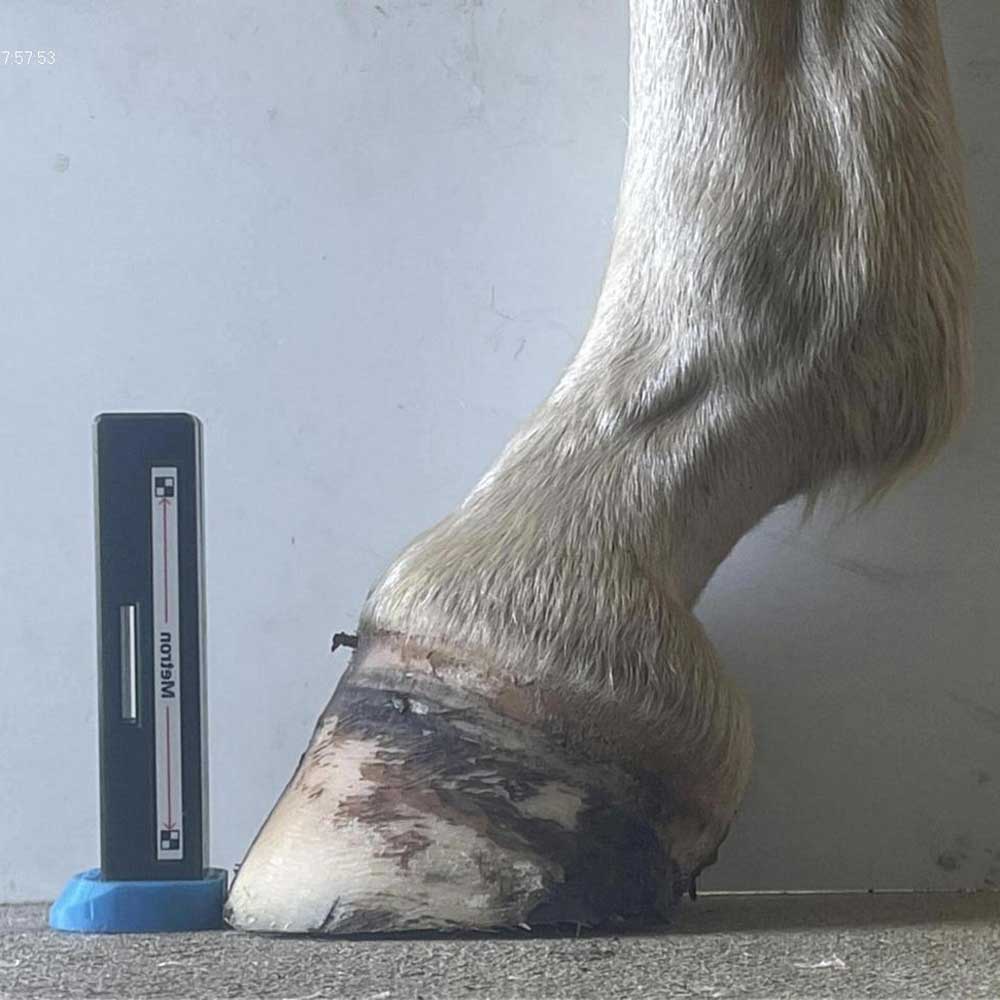 A Remarkable Transformation: Enhanced Comfort and Continued Breeding
Once encapsulated in the FormaHoof support system, Angelic exhibited a profound enhancement in comfort and soundness, not just in daily activities but also throughout her subsequent pregnancies. Her fifth foaling, under the supportive embrace of FormaHoof, witnessed not just a sound and comfortable mare but also evoked positive reports from veterinary chiropractors and acupuncturists about her improved posture and alleviated pain in critical areas.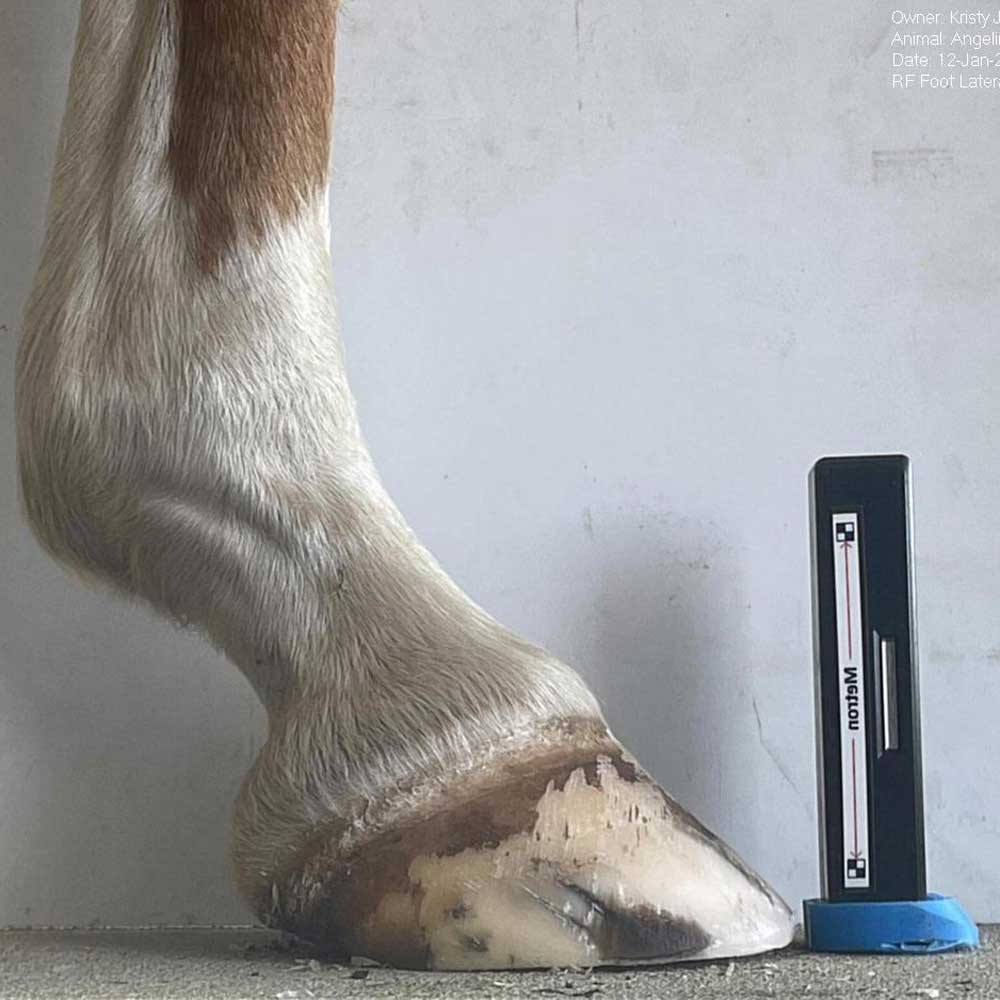 The Farrier's Perspective: A Pleasurable Experience with FormaHoof
Sven Targett, FormaHoof Expert and the farrier pivotal in Angelic's FormaHoof application, emphasized the visible success experienced with the mares at Dynamik Stallions, especially during the crucial latter pregnancy stages. FormaHoof has not just been a temporary aid but a permanent solution for Angelic, ensuring her sustained comfort, irrespective of her breeding status.
The Verdict: FormaHoof as a Rehabilitation Marvel
FormaHoof is an easy to use, cost-effective tool that is proving invaluable in helping to prevent and rehabilitate a wide range of hoof-related problems in our breeding stock

Kristy Jarvis of Dynamik Stallions
Angelic's narrative unfolds as a testament to FormaHoof's remarkable capabilities in hoof rehabilitation and preventive care, particularly in breeding stock. Kristy Jarvis accentuates the tool's efficacy, emphasizing its cost-effectiveness and ease of use.
A New Chapter for Dynamik Stallions
Angelic's newfound comfort and sustained breeding potential have charted a new course for Dynamik Stallions, heralding FormaHoof as an invaluable asset in the preventative and rehabilitative care of their breeding mares.
FormaHoof continues to explore the boundaries of equine hoof care, fostering soundness, and comfort even amidst complex hoof pathologies and challenges.